Youth Sports, Soccer and the Pandemic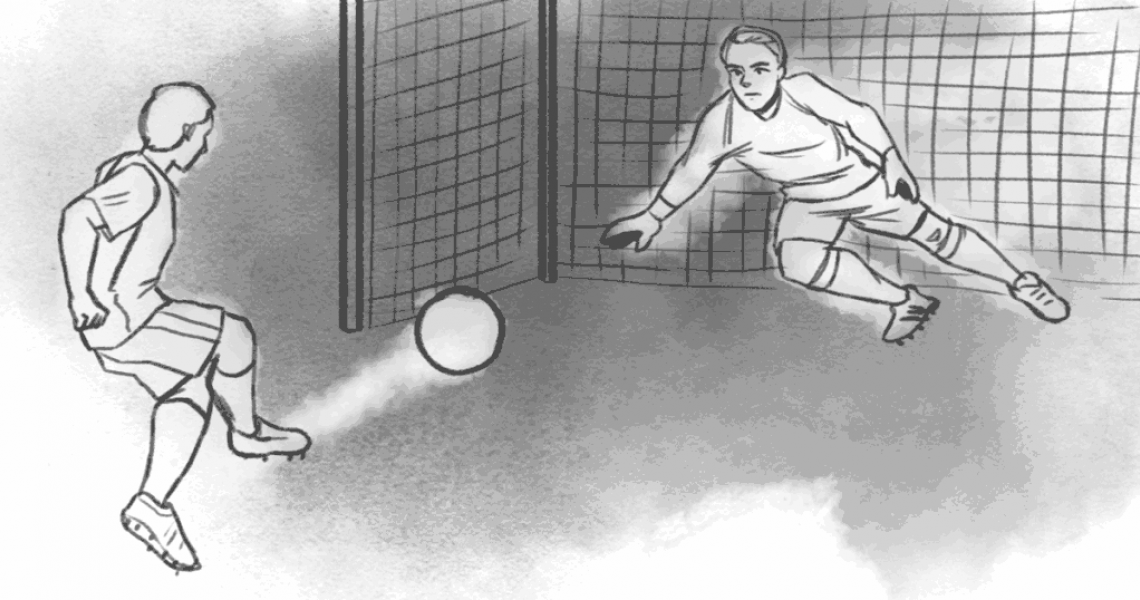 Youth Sports, Soccer and the Pandemic by Ahmet Guvener
Recently I read an article (a) with great astonishment. According to a report by Wintergreen Research - "Youth Sports: Market Shares, Strategies and Forecasts, Worldwide, 2019-2026" – there was a 19.6 billion dollar youth sports market in the USA and a 24.9 billion dollar youth sports market in the world. With those values in 2019 80% of the global youth sports business was in the USA. The global youth sports market is projected to reach $77.6 billion by 2026. According to Tom Farrey of the Aspen Institute (b) actually the youth sports market is greater than 19.6 billion dollars. " "Our data suggests the number twice that of any league, between $30 billion and $40 billion. Our nationally representative survey with Utah State University's Families in Sport Lab last year found that families spend an average of $693 per child, per sport annually. Other data suggest the average child plays two sports. That's $28 billion right there, just on the 20 million core participants in team sports. That does not include spending on casual play, the kid who picks up a tennis racket or golf club a few times a year. In all, 36 million youth participated in some sport in some form, pre-COVID, according to the Sports & Fitness Industry Association."
Whether you take the conservative figure of 19.6 billion dollars or Aspen's Institute's 30-40 billion dollar figure, the youth sports industry in the USA is bigger than any professional league here or abroad. ( c )
NFL (2018) 16 Billion USD
MLB (2019) 10.7 Billion USD
NBA (2018) 8 Billion USD
EPL (2018) 5.9 Billion USD
We do not know what percentage of the revenue of youth sports is soccer, but definitely it is one the leading ones. The arguments are the same whether we are talking about youth sports or youth soccer. So please read the rest of the article by replacing sports with soccer.
One key question to ask is how come the World youth sports generate only 25% of the USA?
Another key question to ask is what do we get out of spending 19.6 billion dollars for youth sports?
Since 80% of the global revenue of youth sports is in the USA, do we develop the best 80% of all athletes in the World?
Do we create the healthiest generation of youth of all the countries in the World?
Do we through sports generate an egalitarian system that develops good athletes, good citizens and good people?
Do we through sponsorship system of our youth sports reach out to the talented but underprivileged kids?
The reader can answer the above questions, but I doubt anyone can say yes to all four questions?
It is obvious we live in an individualistic, capitalistic and free society and youth sports is good business for those who benefit from it. There is no point in arguing the merits of abolishing pay to play systems; it will be like Don Quixote attacking the wind mills. But shouldn't the customers (parents) and consumers (players) benefit from it also.
Do they?
If you consider most of youth sports as some sort of baby sitting or pastime for parents to spend with their kids or a mechanism for the kids to socialize, yes they benefit. How about the other dimensions that I asked above?
Are we doomed with youth sports which is mostly different than the rest of the World? Can't we give access to sports to the underprivileged kids other than school sports which are free? Can't we find a system which coexists with pay to play system?
My answers would have been NO if someone asked me those questions 3 months ago.
Sometimes some crises lead to some opportunities. The pandemic will create an incredible economic crisis especially to the middle class who are the customers of youth sports USA. For example it is estimated the 65 universities which make up the Power Five conferences in the United States stand to lose in excess of $4 billion if the upcoming American football season cannot go ahead (d). Nobody knows how much it will affect the 19.6 billion dollars' worth of youth sports but it will. The middle class will be less enthusiastic about spending that much money for their kids to play. "According to a survey… 49% of parents believe their children will be less likely to participate in youth sports due to financial circumstances, which could leave nearly 20 million kids on the sidelines." ( e ) Then they might start questioning the above questions and the post pandemic world most probably will hit the reset button for youth sports.
Hopefully the relation between school sports and club sports will strengthen; they will stop seeing each other as threats and adversaries. Travel sports will be reduced; clubs will start looking for local leagues to play in. Clubs will start looking at kids like products rather than consumers; will seek ways to market / sell the products to colleges or pro teams hence will be less dependent on parents' fees. The cities' P&R departments will realign their positioning to sports; instead of seeing their facilities as a resource for other city functions, they will seek other functions of the facilities like developing their own leagues for the kids.
Like all my articles I will end the article with a Turkish saying: "Her serde bir hayir vardir". Literally translated it means something positive will come out of each evil. May be the evil of the pandemic will create a benefit for our youth sports.