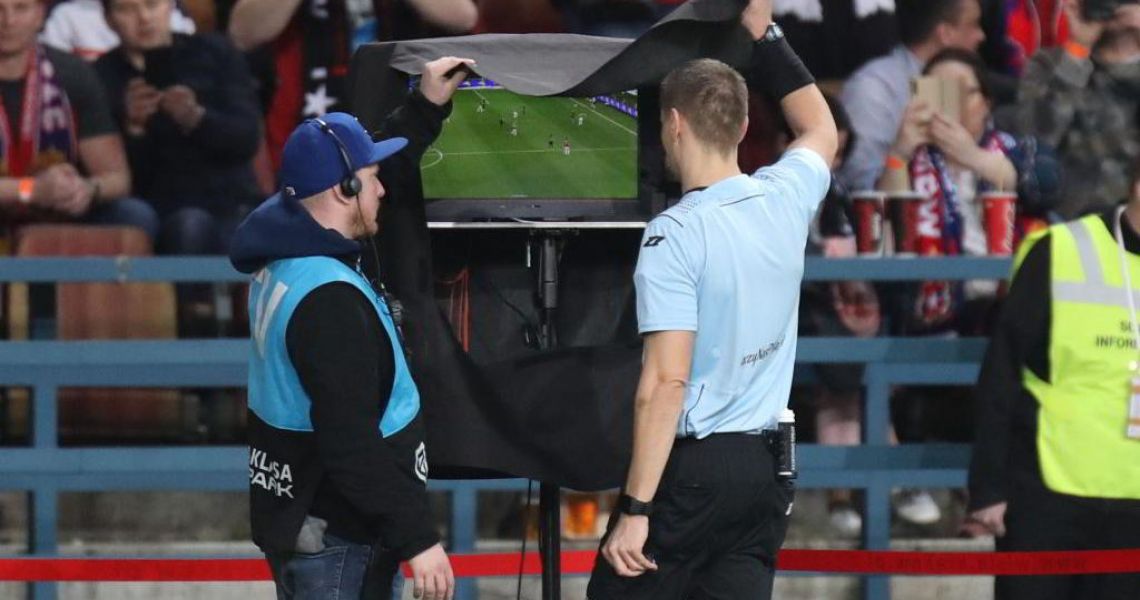 VAR is clearly not working in this country and we are a laughing stock in the eyes of the footballing world. This is my four-point plan to fix a situation that has become untenable.
One - Instruct referees to use pitchside monitors
It's madness that we are asking referees to stand on the field like wax-work dummies as they wait to be told by a man sitting behind a screen whether they've made an error or not. No other league or cup competition works in this manner, and I have no idea why the Premier League has decided this is the way forward. From this weekend referees should go to the side of the pitch, watch replays themselves and make up their own minds.
Two - Show replays on the big screens
We are treating the match-going fan like dirt. You pay all that money to go to a game and then have to wait, utterly confused, as the key moment is adjudicated on from a couple of hundred miles away, and they have no idea what has actually happened. It kills the atmosphere and it simply does not make sense. Show the incident on the big screens at grounds with that facility and it puts everyone in the picture and makes the process more transparent.
Three - Appoint former officials such as Graham Poll as full-time Video Referees.
If it is decided to keep going with the video referees at Stockley Park then they need to become full-time. Practice makes perfect, after all.
At the moment we are asking the officials to do some crazy things. Two weekends ago, for example, Mike Dean was the VAR for Southampton's 9-0 loss to Leicester on the Friday night. On Saturday he was the referee for Watford 0-0 Bournemouth. And on Sunday he was the Fourth Official for Liverpool's 2-1 win against Sunday. That's quite a weekend and it is little wonder mistakes are made (although I must say Mike's decisions in that Southampton game were spot on).
We need trained officials whose sole job is to rule on video replays. I don't think we have the depth of referee to take any of them away from their current role, so I would advocate re-training former referees and making them into full-time VARs. Graham Poll, Andy D'Urso, Paul Durkin, Roger East and Lee Probert are too old to be out in the middle but their experience is being wasted. Recruit them, train them, use them. Do it now.
Four - Sack Mike Riley as head of the PGMOL and appoint Pierluigi Collina in his place
The PGMOL provide a service to the Premier League by providing the officials to oversee the competition. If a service is consistently not up to scratch then heads must roll, and I think Mike Riley should be sacked. On his watch, the standard has slipped disastrously and the way he has handled the introduction of VAR is a joke. He has to go.
And if we think the Premier League is the best in the world we should appoint the best official in the world - Pierluigi Collina, of Italy. He is the most experienced official in history and now heads up FIFA's refereeing department. I believe he could be tempted to oversee this challenge in English football as one last challenge, aged 59, and he would certainly not accept the dip in standards we have seen recently. We need a hard taskmaster, a respected figure and a change of course. Mike Riley fails on all three of those points. Appointing Collina would be an enormous step in the right direction.