Ups and downs of a referee struggling with Mental illness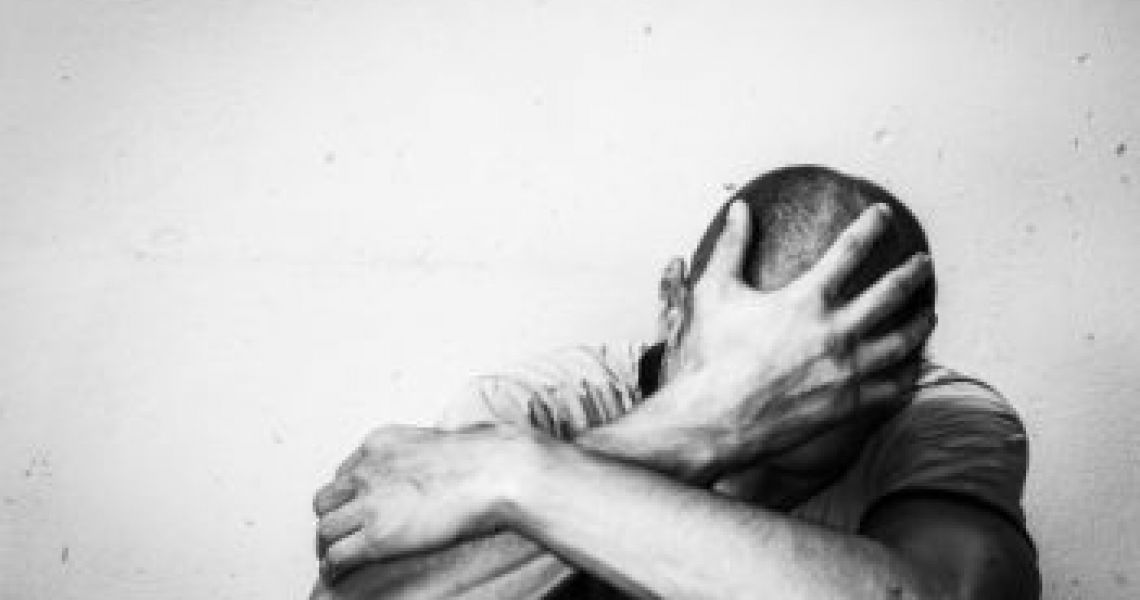 Last season I made the call, the big decision of calling it a day regards refereeing. It had been a tough few years with severe mental illness and when on the mend I lost my best friend and confidant.
I stayed strong because that's what "men" do, don't they. I was there for my family who loved him to bits and tried to be there for his family.

Refereeing was our thing, and two weeks after losing him I refereed a game he was supposed to be doing due to the nature off one of the assistant managers. He was always there to help with this type of manager/coach, the game went without incident. However emotionally inside I was sick, my stomach in knots continually.

The game passed and the rebuilding began, as you can imagine there were ups and downs, I'd pulled out of everything I did and I chose games I was going to do, I was referee secretary at the time which meant if I didn't want a game I didn't need to.

I took my health as a priority and stood down from my role as a referee secretary and began getting myself back, I was on the list with the new referee secretary who was excellent and worked with me to get back my love of the game, love of refereeing and my love of life.

I did a few adult women's games as well and started to get back into the game, lots of handshakes after games and quite a few great to see you, with players and managers alike knowing what I had been through, they knew my children through football and they just knew.
I was then given a game, it was to be a challenge, it wasn't a challenge 5 years ago but now it would be, I did my usual visualisation of the game, and made sure I was going to give what I see, the manager was someone I knew and he knew some of what I'd been through.

I was to discover this didn't make a blind bit of difference and the complaints against him I'd heard about were totally justified.

I definitely used to be a lot stronger mentally when I was involved in a game like this. What he did the crowd near him did the same, the players did the same both on and off the pitch. It was a vile afternoon and like I tell many referees we have the tools use them, and this day I didn't. Don't get me wrong we had yellow cards and red cards on the pitch but my handling of the dugouts would be totally different today. Someone I'd known for a while and they knew me, would behave like this, it was all because I was dressed in black and had a whistle. If only they showed me the same courtesy as I showed them.

That night I was done with football especially adult football and after reflection blamed myself for not being strong enough and felt I'd let myself down. It was time to hang up the whistle and call it a day.
Towards the end of the season I was refereeing a few young games and starting to build my confidence back up, forcing my day and trying to force my love of the game. I loved it once why can't I love it again?
I then got asked by my boss to move from the education in schools side of the business and run the Keys to Football and develop the mentoring and coaching platform for football. This is the part I love, the development, the mentoring side of the game was my dream, I would also meet my referee idol's and get to work with them and learn from them as well. This fell in a time where I still think of my best friend every single day and miss him so much, but now I would have a smile and a little chuckle at the thoughts and the amazing memories I have. The strength built, I would hear his voice when refereeing and something which struck home, "this is who I am and what I love".



 
I've returned to football I've done adults women's again, I've done adults men's which shocked me and loved doing them, the new law around carding managers and Sin Bins I believe has helped in terms of a matchday experience, but we always had tools to deal with the managers.

I've even refereed the team which led me to saying no more, but guess what? It was a new manager a few new players and I absolutely loved the game. Was I perfect no, not at all, I refereed a tightly fought game without assistants and I missed a couple of things but no-one shouted and I was thanked at the end of the game.

I hope the run continues of good games, good managers, coaches, players and spectators all-seeing by my effort I am certainly trying my best, but there will be a time when my mental resilience will be challenged once again, this is where I visualise before a game if I have to I will resort to Plan B, and I will let the tools of the trade do the talking, until then I will continue once again to referee with a smile on my face.